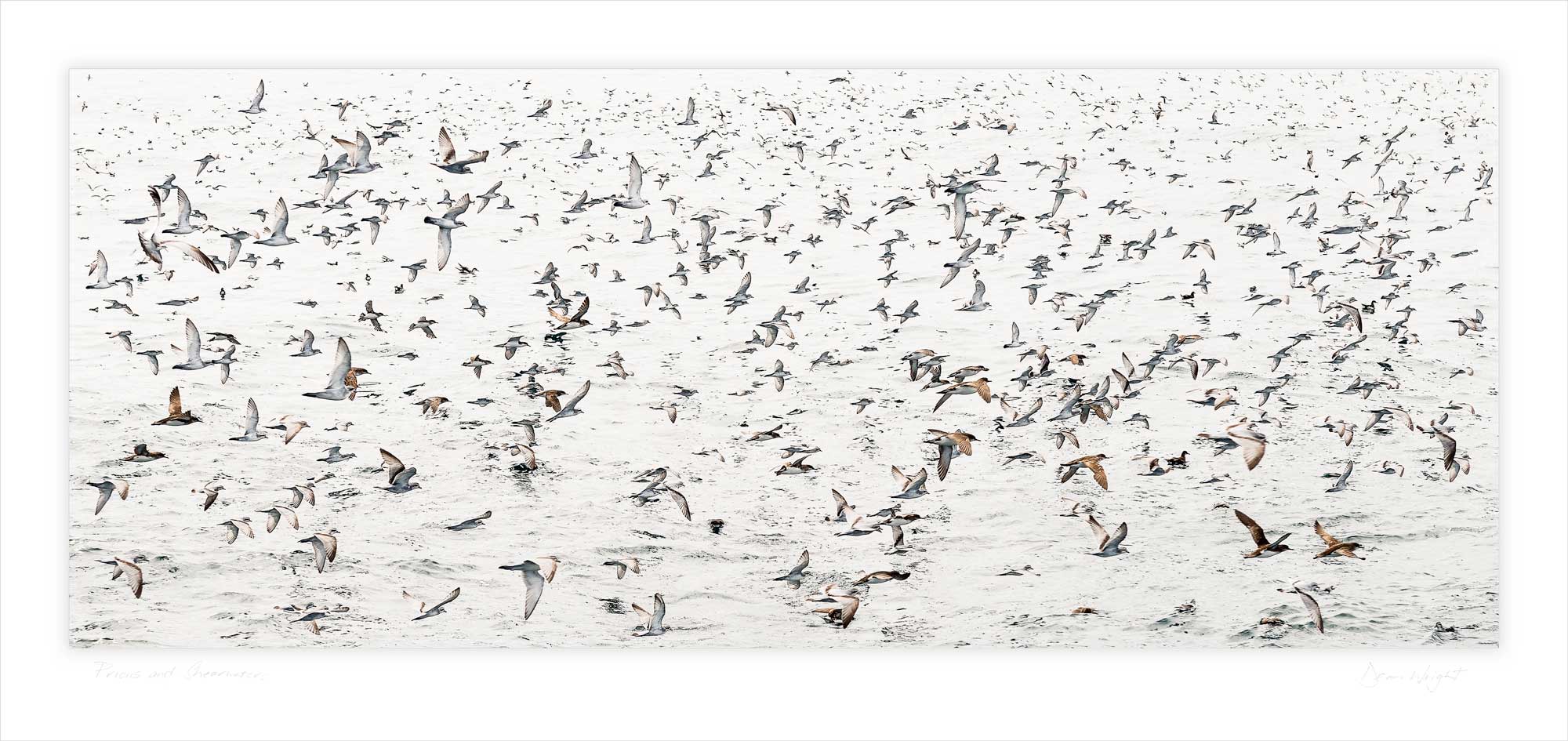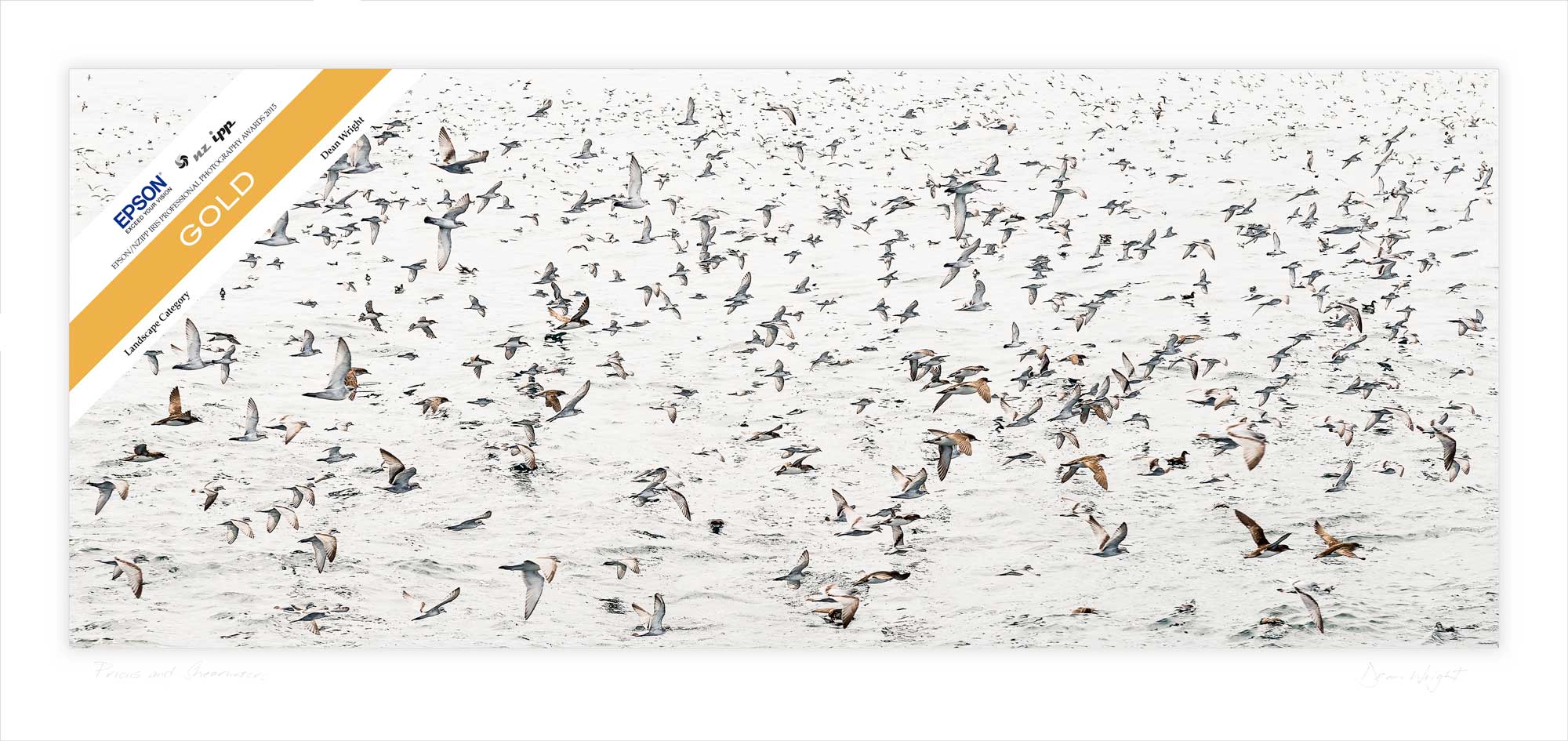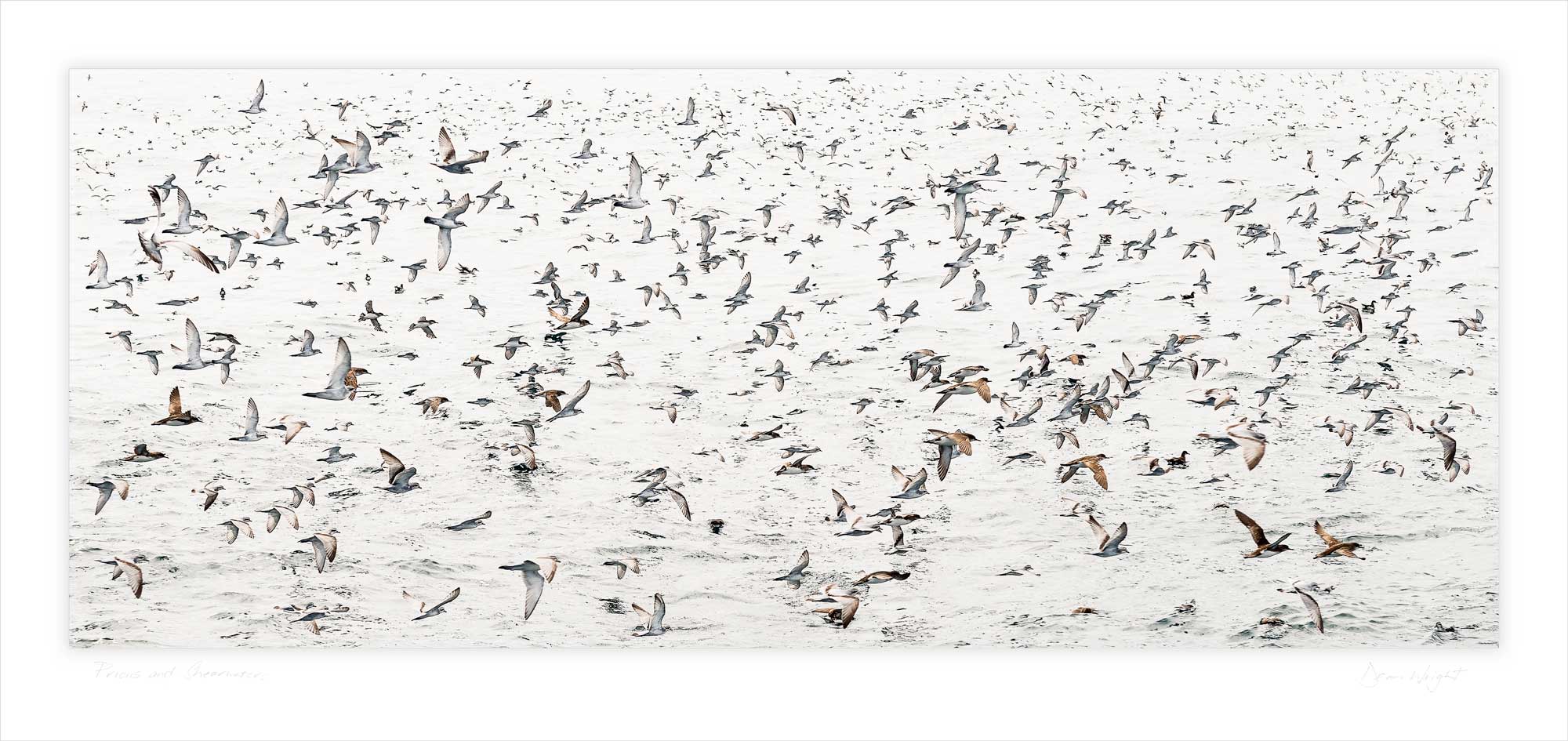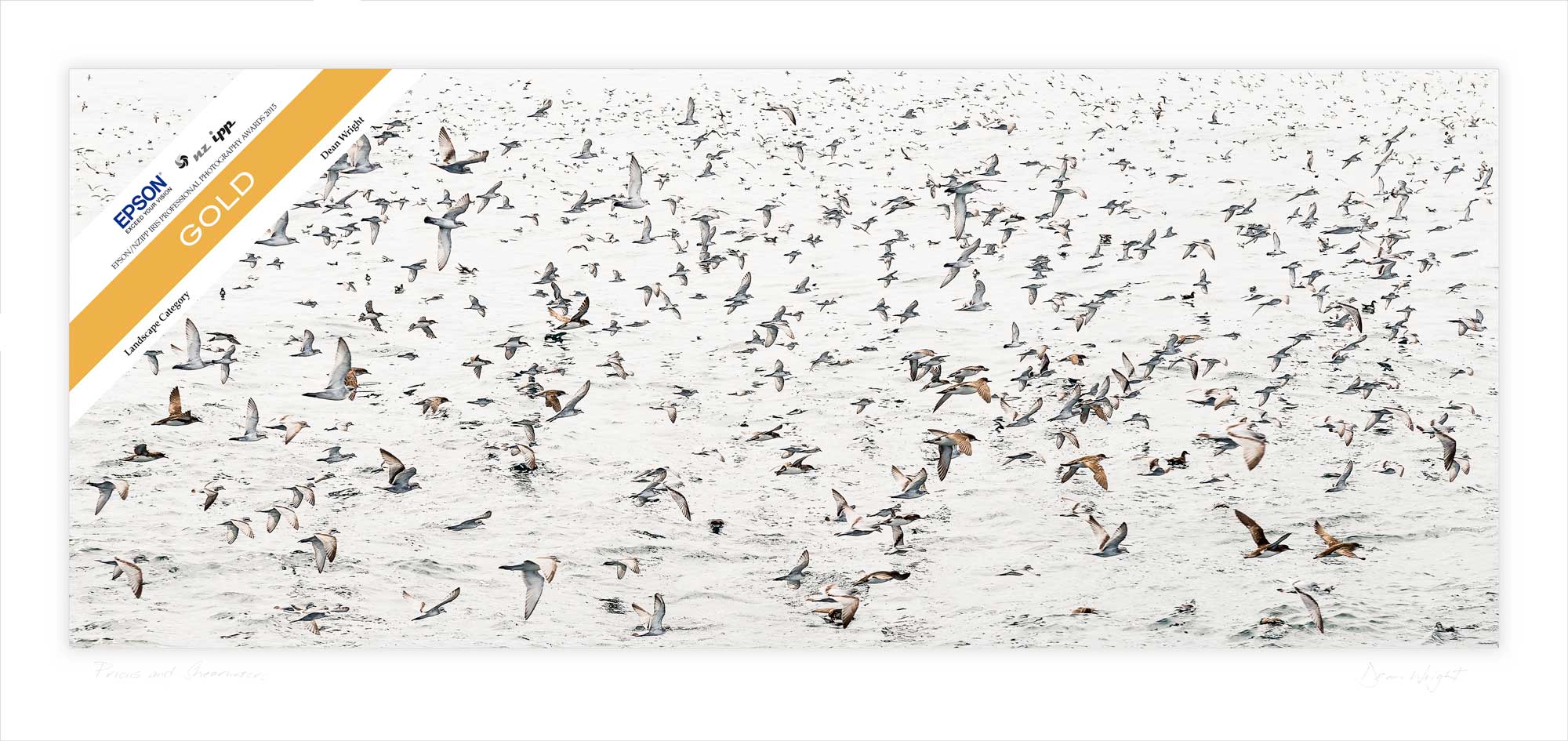 A cocktail mix of Fairy Prions (lighter coloured heads) and Fluttering Shearwater working schools of Trevally and Kahawai feeding on krill just south of the Mokohinau Islands. DoC bird expert, Graeme Taylor says as well as the two main species there's one Bullers Shearwater in the shot; it's sitting on the water with white on its throat and a long tail.
This shot was taken with a long telephoto and was just a section of a very large flock, probably thousands of birds there. A wonderful sight.
According to NZ birds online, Fairy Prions (Titi Wainui) in the north, breed on the Poor Knights, there's an estimated 4 million pairs in New Zealand, they live as long as 22 years. Fluttering Shearwater (Pakaha) breed on many offshore islands throughout northern New Zealand. Buller Shearwater's sole breeding ground is on the Poor Knights.
This image received a gold award in the landscape section at the NZ Insitute of Professional Photographers Iris Awards 2015


Pricing:
A3 including postage within New Zealand - $235.00
A3 including postage overseas - $285.00
A2 including postage within New Zealand - $295.00
A2 including postage overseas - $355.00
Larger prints up to A0 are available, please contact me for a price

This email address is being protected from spambots. You need JavaScript enabled to view it.

30 day satisfaction guarantee. If you're not happy on receipt of an artwork, return it in orginal condition for a full refund
I print on archival standard Hahnemuehle Matt Fine Art Paper 308 gsm using Epson archival K3 inks
A2 - 594 x 420mm | A3 - 420 x 297mm
Each print is hand titled and signed
A2 and A3 prints are supplied inside a cellophane envelope with an acid-free cardboard backing board. They are then packed in cardboard for postage.
Larger prints supplied in tubes.
Pricing includes GST