We got Jack from Picton back in 2008, an 8'6" kauri clinker. From what we've learnt he was probably built by the Jack Morgan yard in the 60's. If anyone recognises him and has any more history, we'd love to hear it.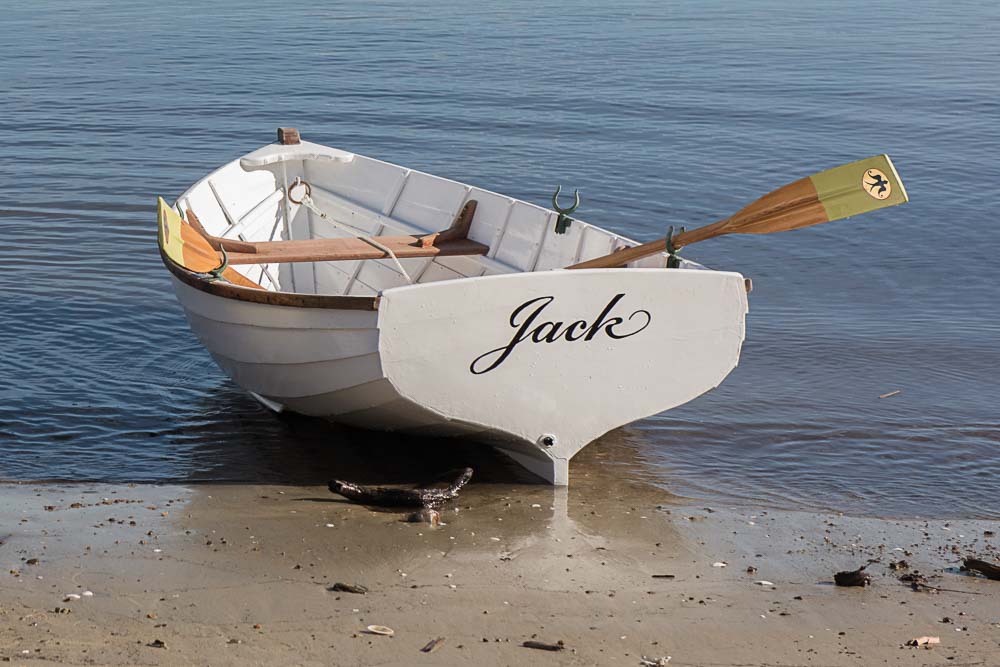 He's always been a leaker despite long spells in the briny to take up. You'll see from the photo below 3-4" of water sloshing about and the bailer afloat, we decided that 2016 was going to be his birthday and he was going to get tight.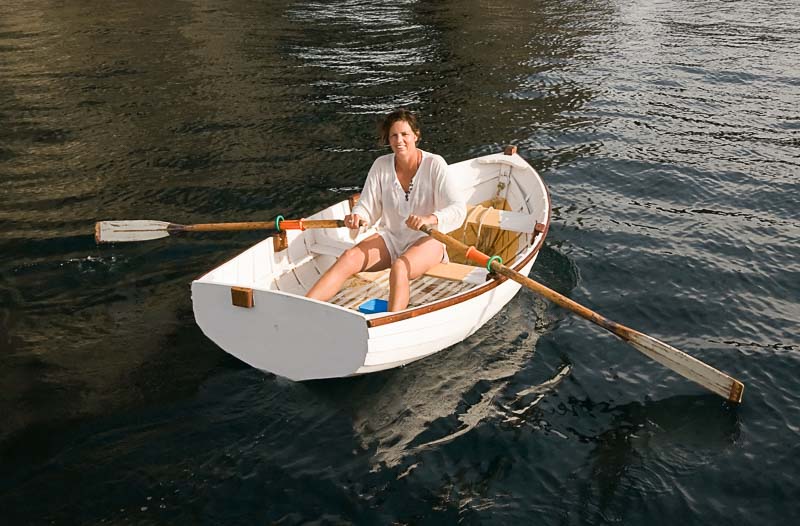 We stripped him back to bare, cleaned out the lands then took him to boatbuilder Bob Van Pierce (owner of the mullety Cora) for his opinion. He thought she was recoverable but she'd need three and a bit new planks and a general refasten. And while we were at he'd fix the bulge in one side of her hull and bring her back into her original shape. Bob did all the smart stuff and I got on the end of the dolly. Thanks Bob, you did a fantastic job.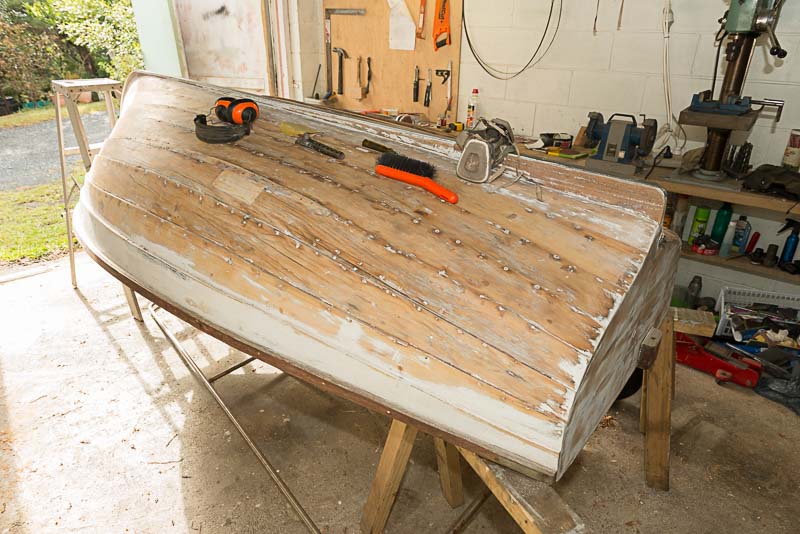 This was the general conditon of the planks we replaced, splits and bits missing.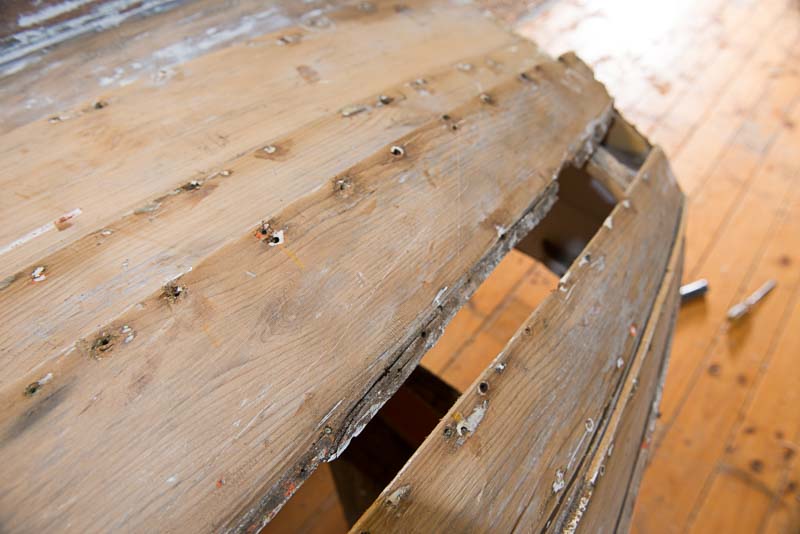 No turning back now :)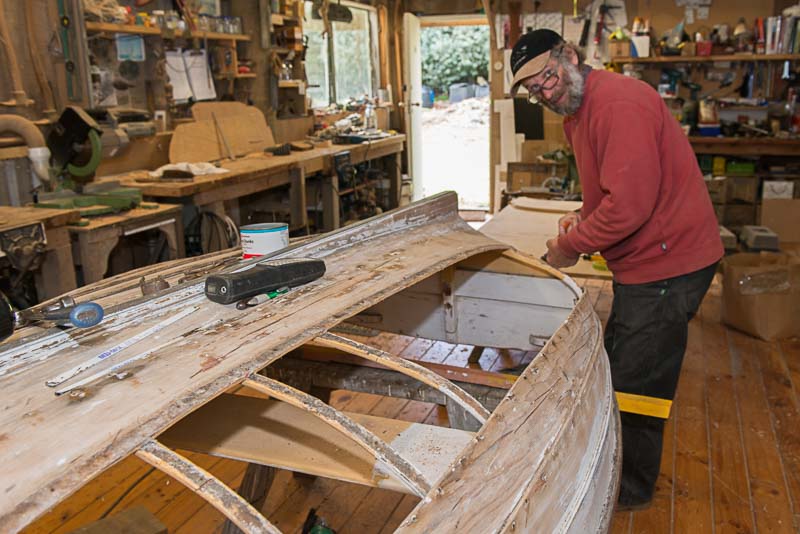 The first replacement plank in.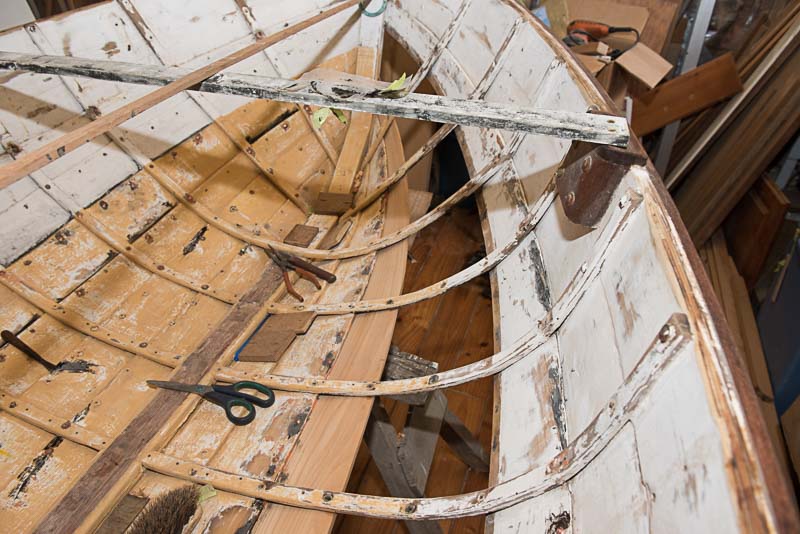 And another one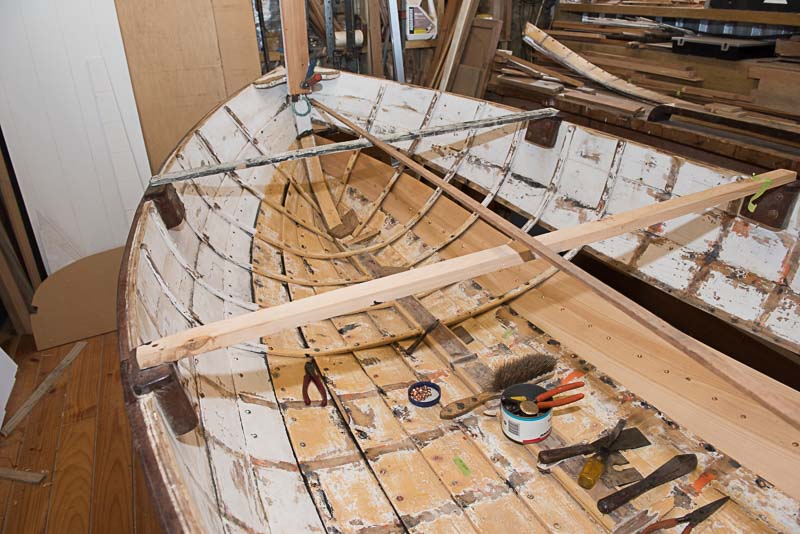 Three in...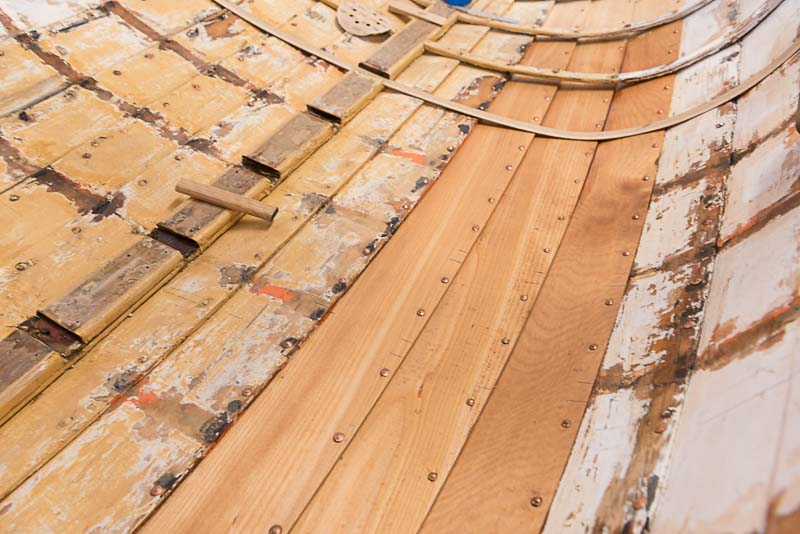 Bob scarfed this one in, nice job...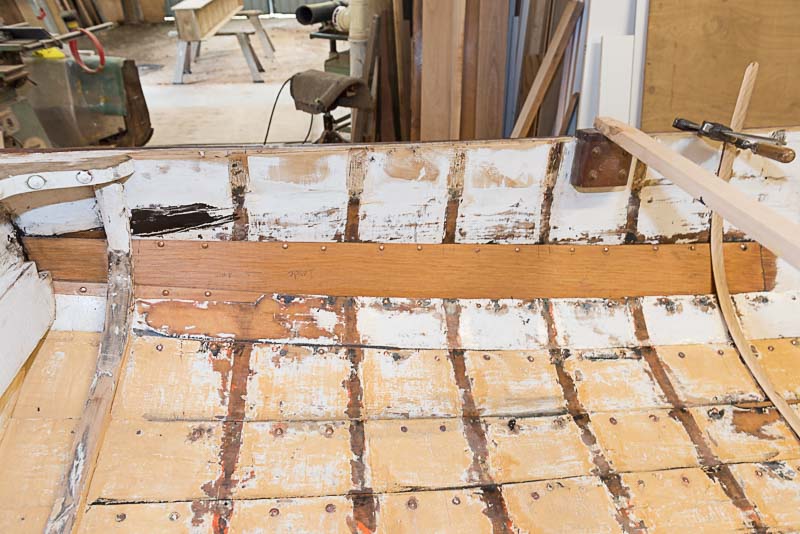 Spotted gum for the ribs, this thin one served as a marker, wish they were all that plyable :)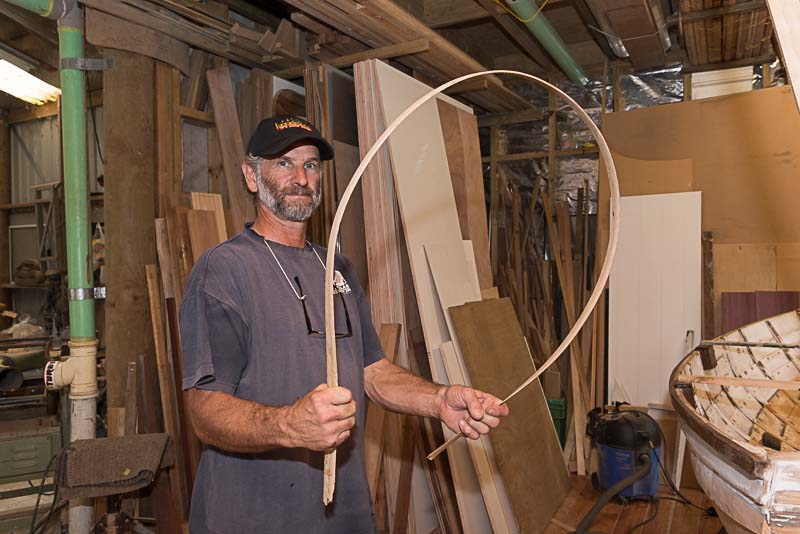 The steam box getting cranked up...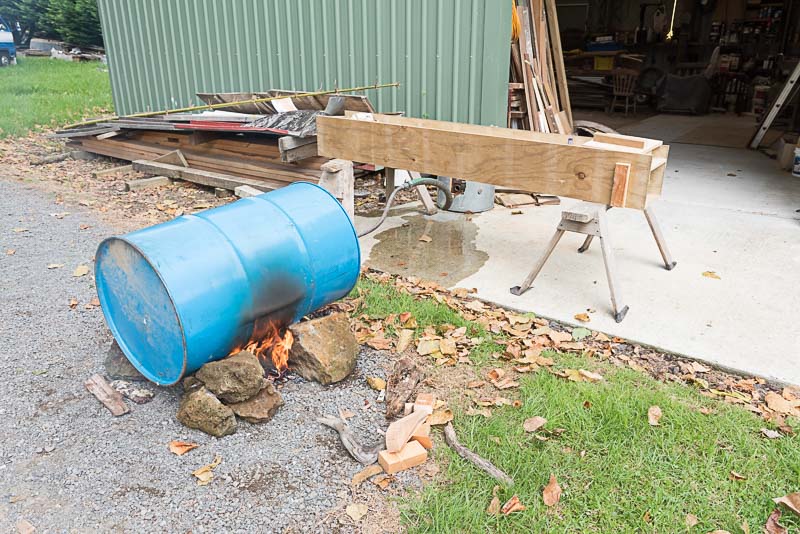 Ribs getting loaded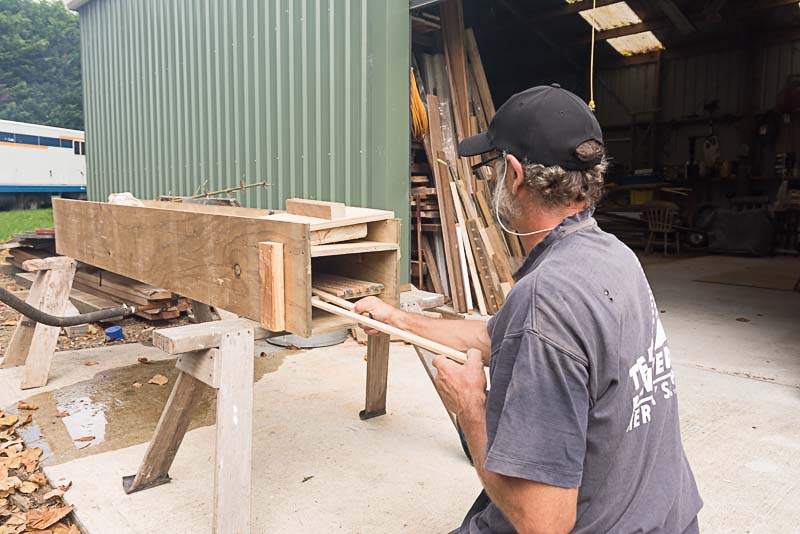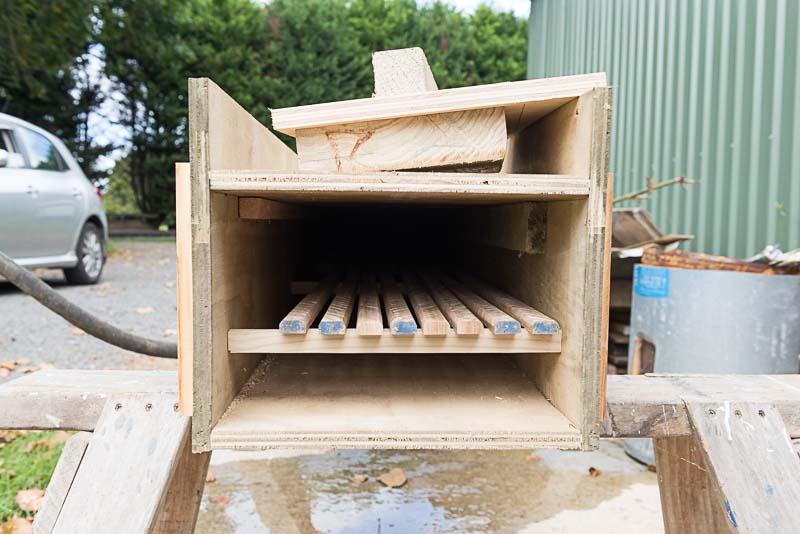 Lester and Bob bending the ribs in...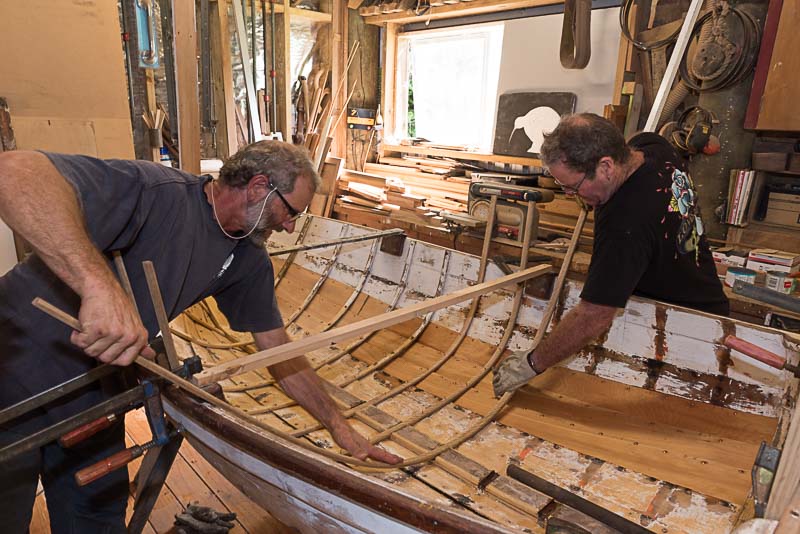 Just as well we had a few spares, broke four.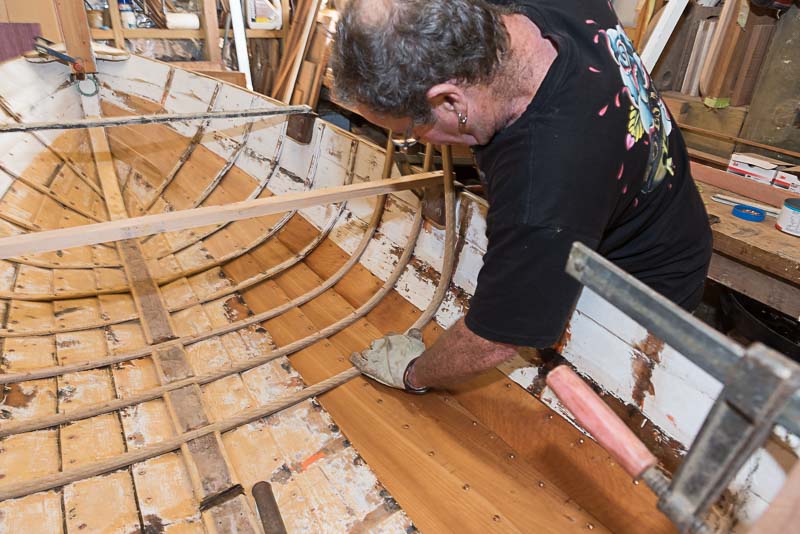 Ribs getting nailed from below...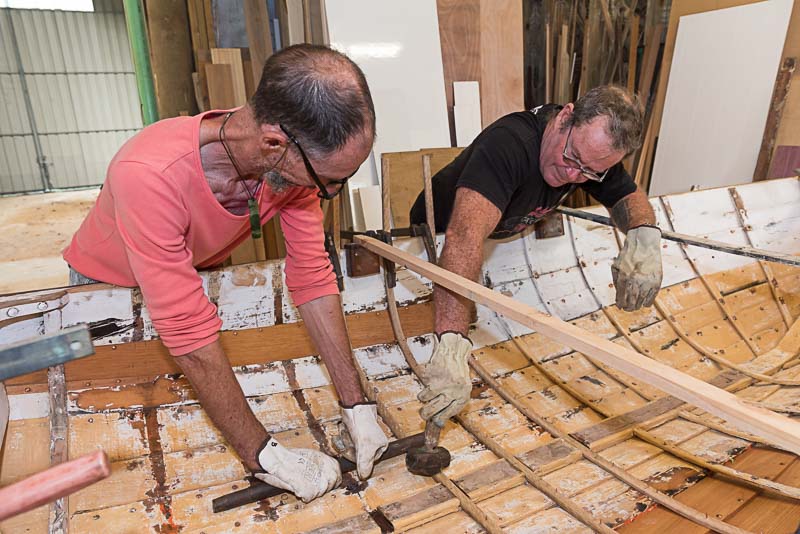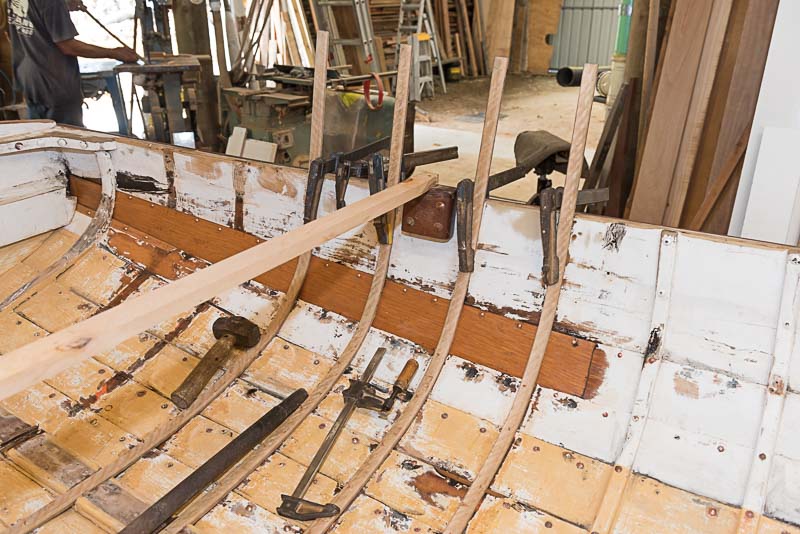 All in place and riveted...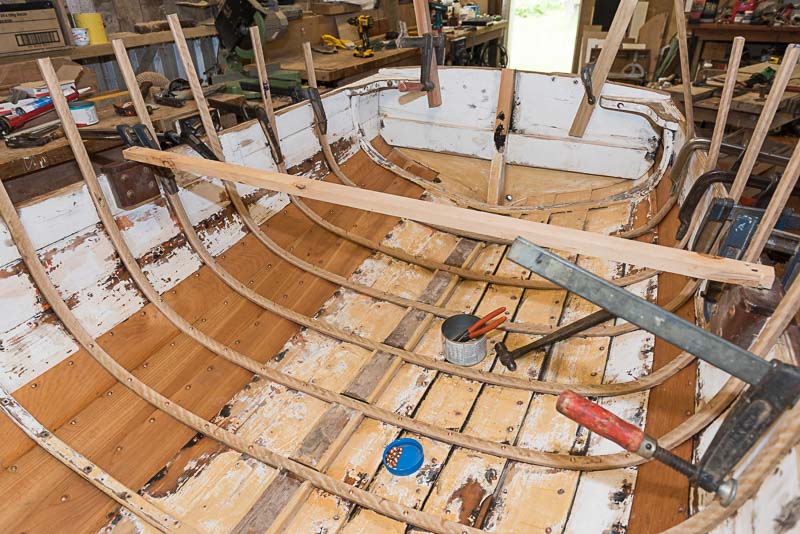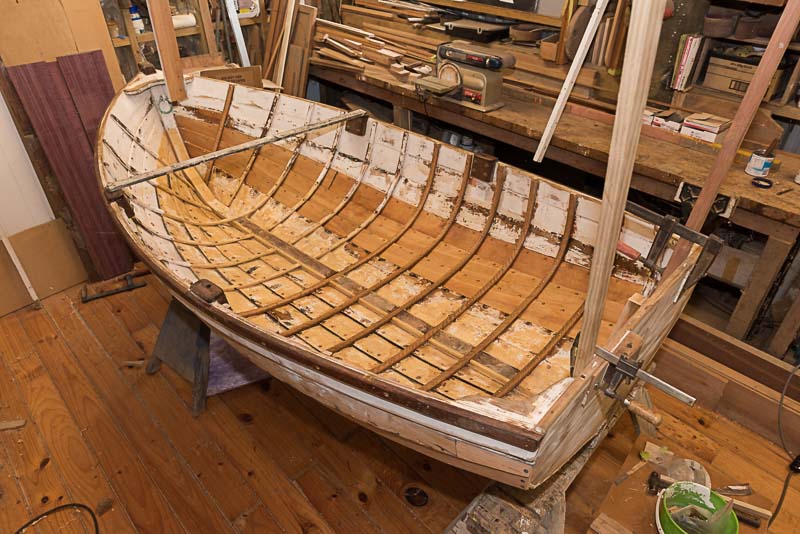 Primer, prekote and topcoat prior to new purple heart thwarts being fitted...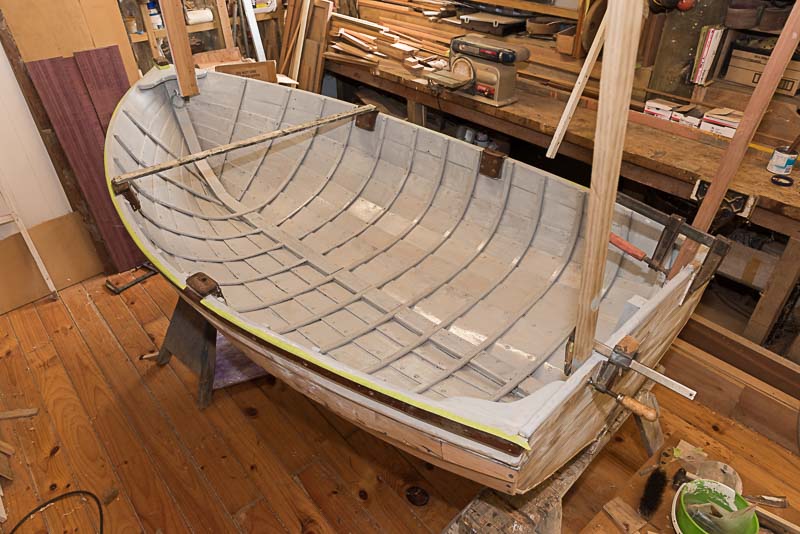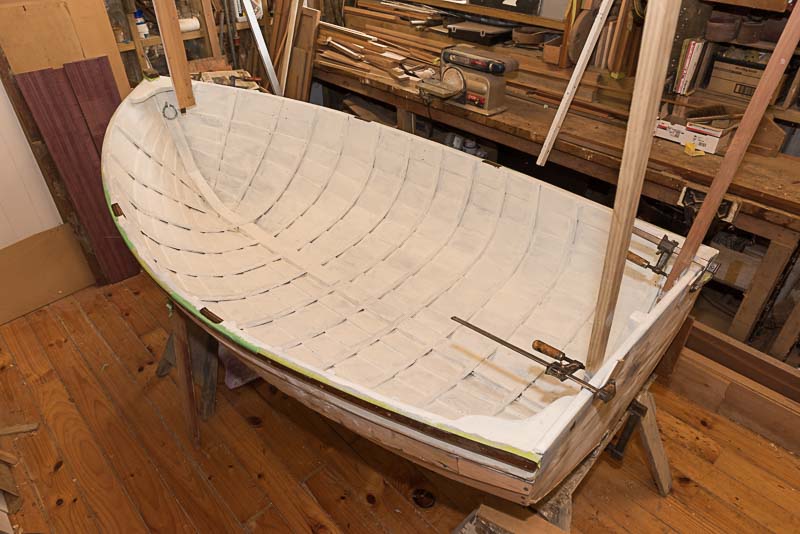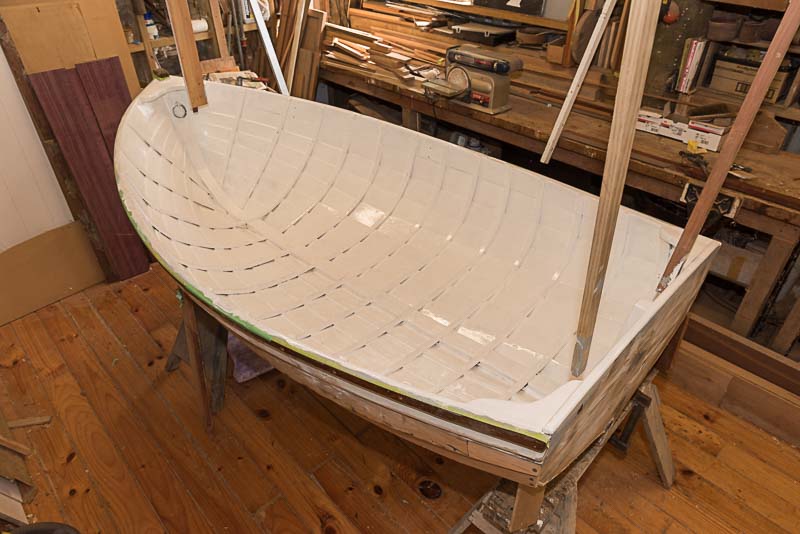 Back home in the shed and ready for bottom paint...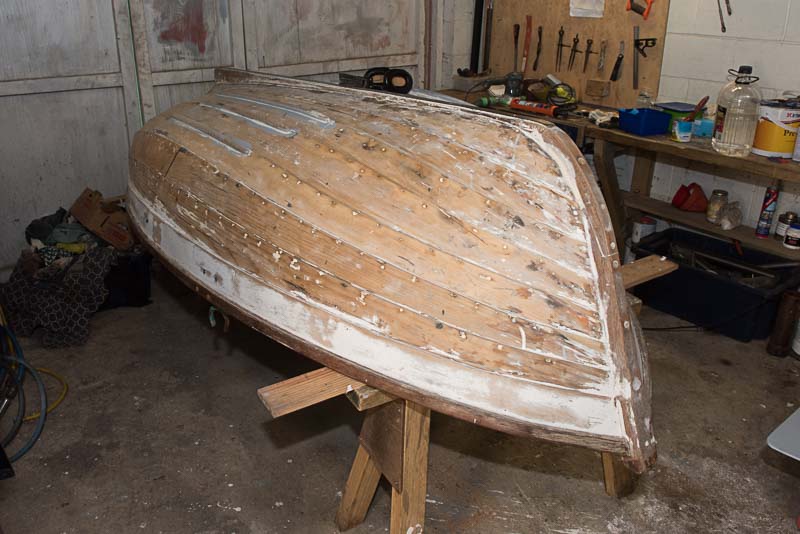 Bob also added rubbing strakes...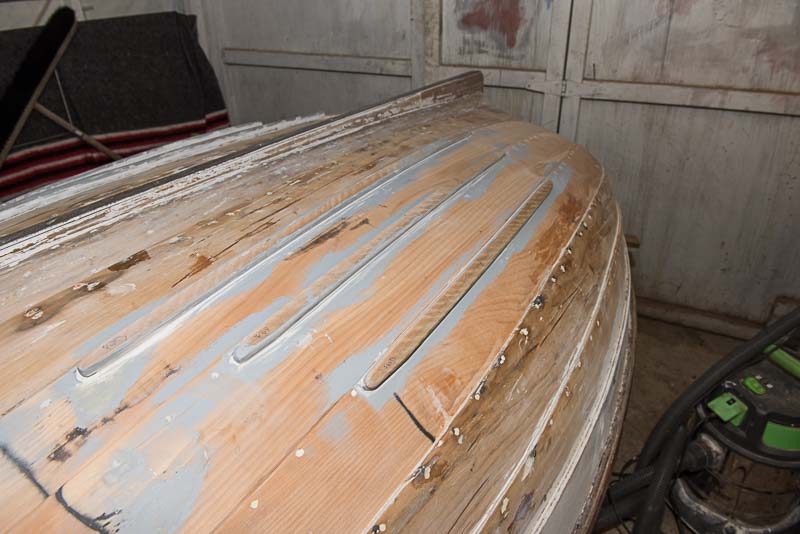 A pretty handy guy to do the sign-writing, artist Lester Hall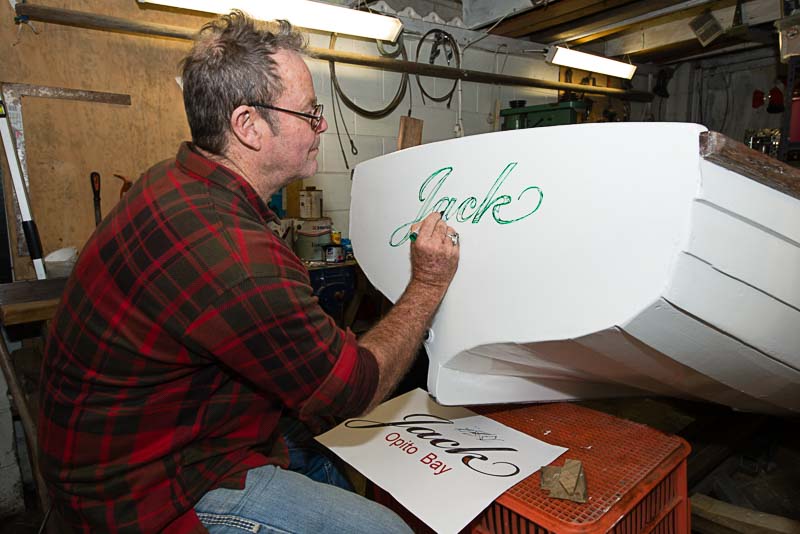 Thanks also Lester for the beautiful oars complete with welcome swallows. These have been decorating my wall for the last 5-6 years, they got a hell of a fright being immersed in salt water.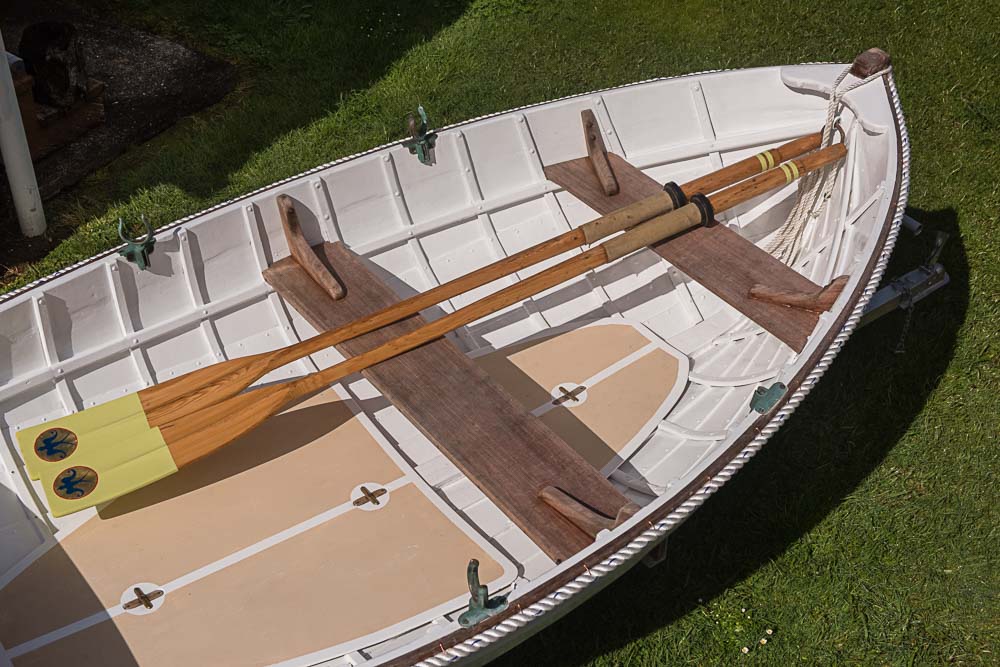 New purple heart thwarts. Bronze rollocks fitted. New floorboards in.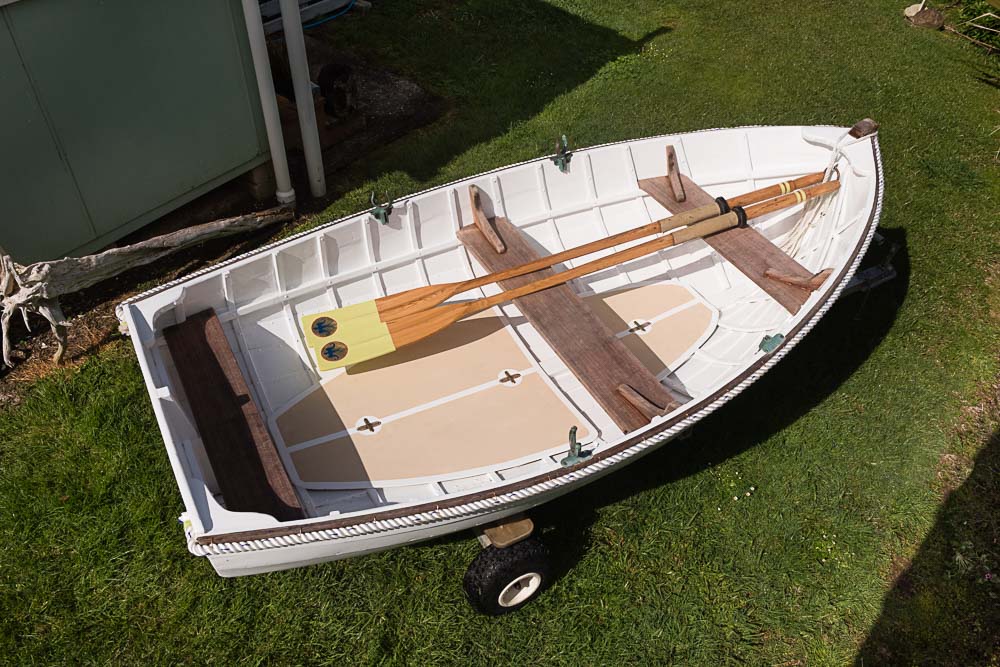 Nylon rub rail secured with copper wire.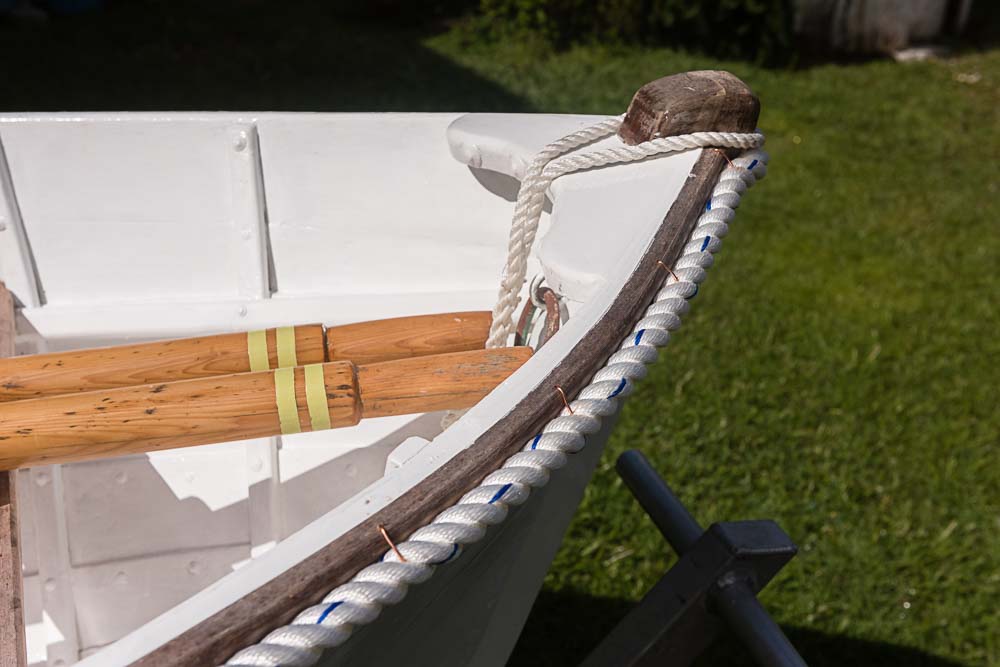 A gifted aluminium trailer the perfect size with some mods to the chocks. Thanks Ian.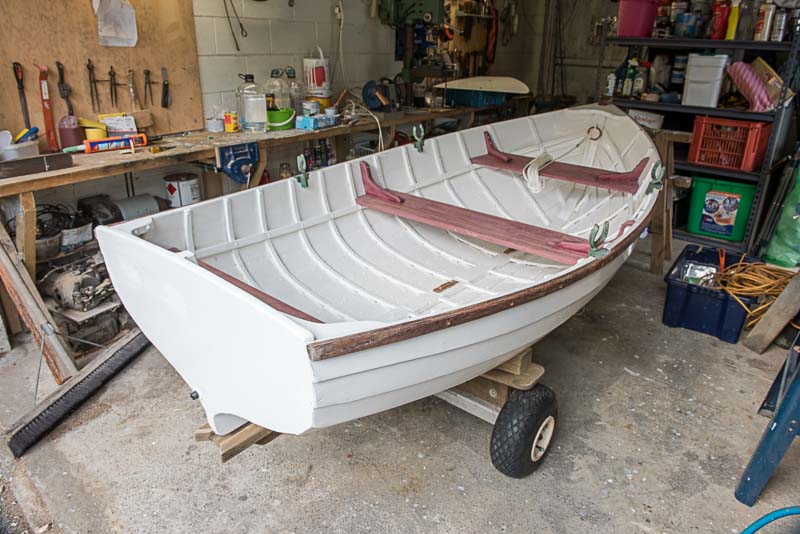 First outing planting trees with Project Island Song. Over a day, we got half a litre in the bottom, pretty happy with that.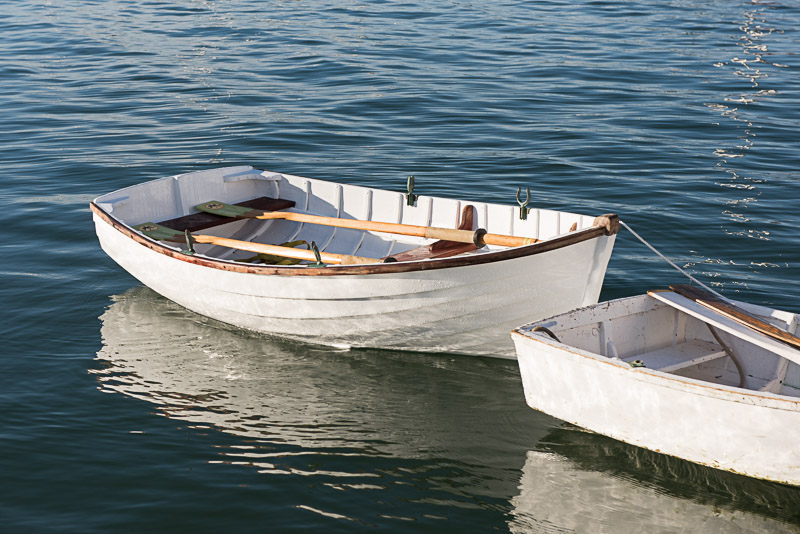 Ken's not happy, he's been relegated to barge duties...